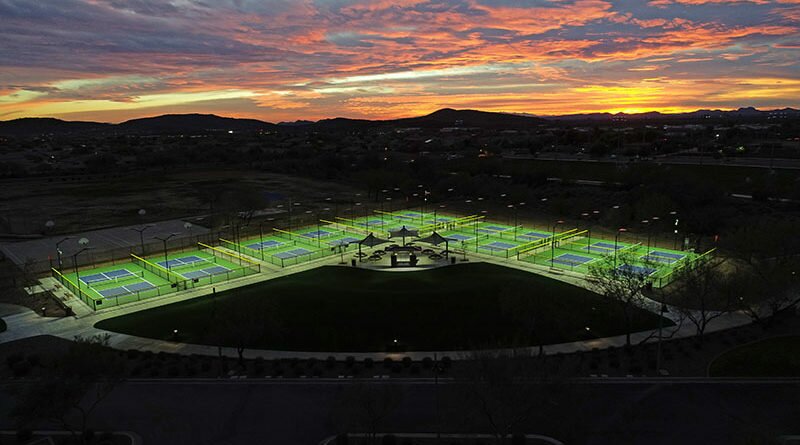 In&Out Staff Writers — Anthem's pickleball courts, which opened in January 2019, recently received the American Sports Builders Association Outdoor Pickleball Facility of the Year award. The facility was judged to be the best among all pickleball entries from North America.
The award was presented to the Anthem Community Council last month by Troy Rudolph, president of Elite Sports Builders, which constructed the courts.
"This achievement is very special to us as the builder, but it's also a huge point of pride for this community," Rudolph said.